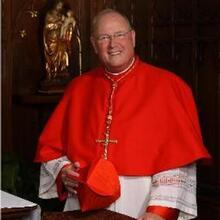 Timothy Cardinal Dolan
Archbishop of New York
His Eminence, Timothy Cardinal Dolan was named Archbishop of New York by Pope Benedict XVI on February 23, 2009. He was installed as Archbishop of New York on April 15, 2009.
He had served as Archbishop of Milwaukee since he was named by Pope John Paul II on June 25, 2002. He was installed as Milwaukee's 10th archbishop on August 28, 2002, at the Cathedral of St. John the Evangelist. Archbishop Gabriel Montalvo, Papal Nuncio to the United States, installed Archbishop Dolan.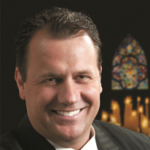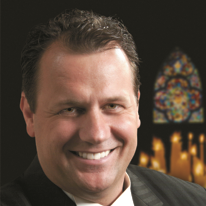 Mark Forrest
Mark Forrest is an acclaimed Irish tenor, whose melodic voice has filled concert halls including Carnegie Hall, Kennedy Center and cathedrals worldwide. He has sung inspirational hymns for luminaries such as Saint John Paul II and Saint Mother Teresa.
His soothing Broadway melodies have entertained award-winning performers including Charlton Heston, Gregory Peck, and Maureen O'Hara. From Presidential entertainment in the White House to his own house with his wife and eight children, Mark continues to inspire the world with his music.
Mass Celebrant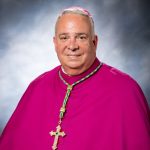 Archbishop Nelson J. Perez
Archbishop Nelson J. Pérez was appointed by Pope Francis on January 23, 2020, and was installed as the 14th bishop and tenth archbishop of Philadelphia on February 18, 2020.
He attended Saint Charles Borromeo Seminary in Philadelphia, where he earned Master of Divinity and Master of Arts in Theology degrees in 1988 and 1989, respectively.
Bishop Perez's first assignment after ordination to the priesthood was as parochial vicar of Saint Ambrose Parish, Philadelphia (1989-1993). He also served as assistant director of the Office for Hispanic Catholics (1990-1993), founding director of the Catholic Institute for Evangelization (1993-2002), Pastor of Saint William Parish, Philadelphia (2002-2009), and Pastor of Saint Agnes Parish, West Chest