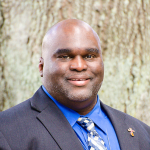 Deacon Harold Burke
As one of the most sought-after Catholic speakers in the Church today, Deacon Harold is active in giving lectures, retreats, & seminars in parishes, workshops, and at numerous conferences across the nation and around the world. He has appeared in Envoy Magazine, The Catholic World Report & The National Catholic Register, and on many national and international radio programs, including Catholic Answers Live, Catholic Connection, and Kresta in the Afternoon. Deacon Harold is the author of The Mass in Sacred Scripture and is a frequent Eternal Word Television Network contributor. Deacon Harold has been featured on Life on the Rock, EWTN Live, EWTN Bookmark, and hosts several popular EWTN series, including "Behold the Man: Spirituality for Men", "Made in His Image: Family Life Today", "Christ the Servant: The Vocation of Deacons" and "Authentically Free at Last." Deacon Harold also hosts the weekly radio show From the Rooftops on the Radio Maria network.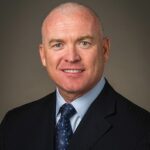 Pat Chambers
Born in Radnor, Pennsylvania, Pat Chambers played collegiate basketball at Philadelphia University. Despite joining the team without a scholarship, he left it as the starting point guard and the team record-holder in assists.
Post college, Pat started as an assistant at Philadelphia University, Delaware Valley College and Episcopal Academy. He then moved to Villanova as director of operations in May 2004, was promoted to assistant coach after one season and finally Associate Head Coach in June 2008.
Chambers took over for Dennis Wolff as the head coach at Boston University following the 2008–09 season. In his first season at BU, Chambers led the Terriers to a 21–14 overall record and an 11–5 mark in league play.
Penn State announced Chambers as the 12th head coach in Nittany Lion basketball history in June 2011. Pat left Penn State in October of 2020 and is now serving as a Special Assistant to the Head Coach at LaSalle University.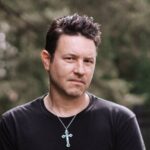 Keith Nester
Keith Nester is a former pastor/youth pastor with more than 20 years in full-time ministry. Keith served in United Methodist, Assemblies of God, and Evangelical Free churches in various roles.
In 2017, after a 20 year long discernment process, Keith resigned his full-time ministry position and joined the Catholic Church. In October of 2018, Keith felt the call of God to write a book about what life is like for converts in their first year. The Convert's Guide to Roman Catholicism: Your first Year in the Church is a down to earth, realistic look at the transitions, obstacles, joys and challenges converts face in their first year in the Church. Keith hopes this book will help people who are making the transition into the Church to not only survive but thrive in their new home.
As the Executive Director of Down to Earth Ministries, Keith continues to use his preaching gifts to speak in Churches and events about faith, theology and his journey to Catholicism. Keith also makes content on YouTube and his Podcast "Catholic Feedback". In his spare time, Keith loves to ride his Harley, spend time with his family, and friends.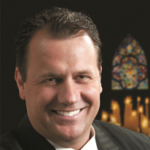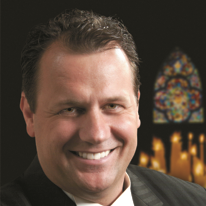 Mark Forrest
Mark Forrest is an acclaimed Irish tenor, whose melodic voice has filled concert halls including Carnegie Hall, Kennedy Center and cathedrals worldwide. He has sung inspirational hymns for luminaries such as Saint John Paul II and Saint Mother Teresa.
His soothing Broadway melodies have entertained award-winning performers including Charlton Heston, Gregory Peck, and Maureen O'Hara. From Presidential entertainment in the White House to his own house with his wife and eight children, Mark continues to inspire the world with his music.
Mass Celebrant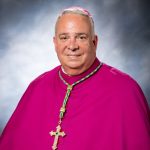 Archbishop Nelson J. Perez
Archbishop Nelson J. Pérez was appointed by Pope Francis on January 23, 2020, and was installed as the 14th bishop and tenth archbishop of Philadelphia on February 18, 2020.
He attended Saint Charles Borromeo Seminary in Philadelphia, where he earned Master of Divinity and Master of Arts in Theology degrees in 1988 and 1989, respectively.
Bishop Perez's first assignment after ordination to the priesthood was as parochial vicar of Saint Ambrose Parish, Philadelphia (1989-1993). He also served as assistant director of the Office for Hispanic Catholics (1990-1993), founding director of the Catholic Institute for Evangelization (1993-2002), Pastor of Saint William Parish, Philadelphia (2002-2009), and Pastor of Saint Agnes Parish, West Chester, PA (2009-2012).