Man Up Philly is Here!
Our 13th Annual Man Up Philly Catholic Men's Conference will be on March 6, 2021.
2021 Virtual Conference
The Man Up Philly volunteer team has made the decision to change the format to a Virtual Event out of an abundance of caution given the COVID-19 status.
We want to bring this great day to you to help all of us focus on our faith and reliance on Our Lord. The virtual conference will be available via a webcast and tickets will be available for a reduced cost of $10.
Our speaker lineup for 2021 is dynamic and focuses on service.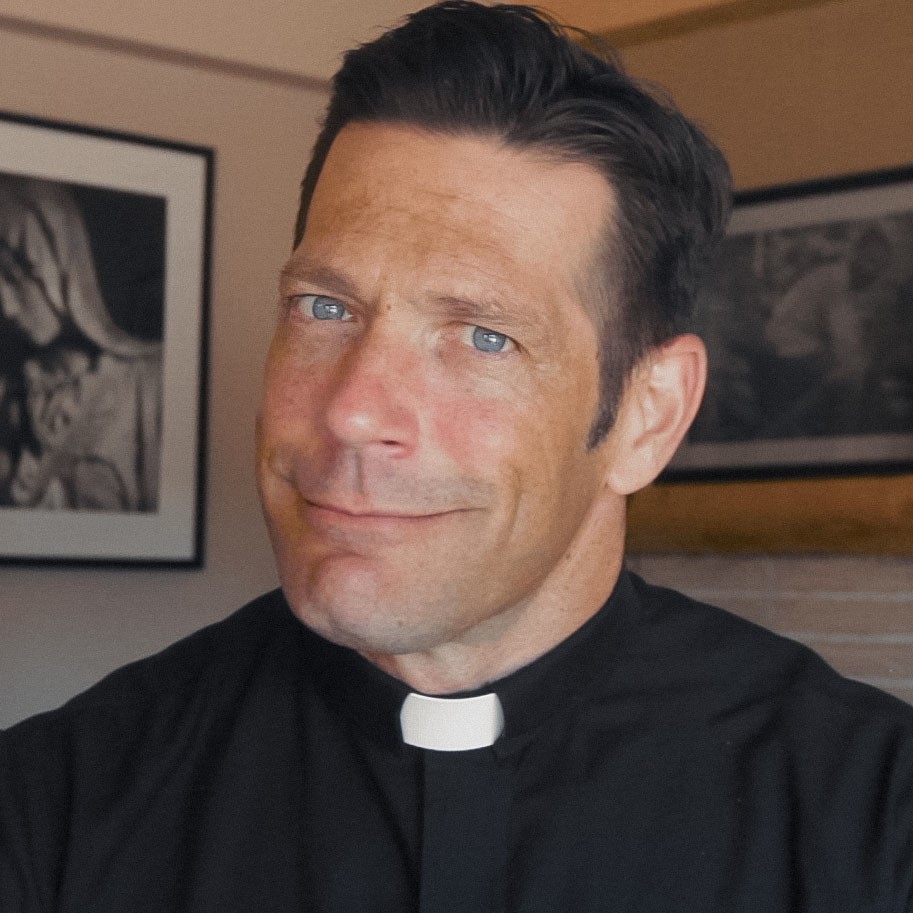 We are excited to share that Father Michael Schmitz will be joining our speaker lineup. You may know Father Mike from his podcasts of his weekly homilies on iTunes and BulldogCatholic.org, as well as regular short videos on YouTube for "Ascension Presents."
We welcome for the first time Bishop Joe Coffey, auxiliary bishop for the Archdiocese of Military Services, who was previously a priest of the Archdiocese of Philadelphia and is in active chaplain service with the U.S. Navy.
We also welcome Col Tom Manion, who served in the Marine Corps for over 30 years. Colonel Manion founded the Travis Manion Foundation (TMF) to support our military, the families of the fallen and to help create the next generation of leaders after the loss of his son, 1st Lt. Travis Manion USMC, who made the ultimate sacrifice for our country in April 2007.
Deacon Steve Javie, Retired NBA referee and Deacon at St Andrews in Newtown, PA will be joining us as well.
Become an Man Up Philly Parish Ambassador!
The Man Up Philly's Men's Conference is asking for your help in getting men to answer the call. We are looking for men at each Parish in the Archdiocese to step up and become an ambassador for your Parish. Under this role you will promote the conference at your Parish and encourage men to attend the conference. If you are interested, please click the link below and sign up today!
What is Man Up Philly?
Man Up Philly is a once per year conference focused on men to energize and enable us to be better sons, fathers, and husbands, by living our faith and leading our families by example. Its a day filled with inspirational speakers which over the years has included athletes like Mike Piazza, Rich Gannon, Phil Martelli, Fran Dunphy and other notables like Philadelphia Police Commissioner Charles Ramsey and Camden police chief J. Scott Thomson, who are constantly working to bring their faith into their everyday lives.
Jesus made us an amazing promise "For where two or more are gathered together in my name, there am I in the midst of them." (Matthew 18:20) This promise is at the heart of the goal of Man Up Philly, to help men start, facilitate or support men's Gospel Reflection Groups.
"What is a Gospel Reflection Group?" you might be asking. Very simply, it's a gathering of men just like you who seek to follow the will of God. It is typically a one hour weekly gathering of either humble men and/or women, where a universal Gospel reading from one of the four Gospels (Matthew, Mark, Luke or John) is read. After a brief moment of reflection, a spontaneous sharing of how this Gospel reading impacted the participants hearts, relative to their lives today, ensues. It has been said by one participant: "Miss a meal – yes. Miss the weekly Gospel Reflection – Never!"
How did it all start?
In 2002 a group of five men saw a void in enabling men to come together to share the Gospel with each other outside of Sunday Mass. To that end, they started a Gospel Reflection Group in Chester, PA that has grown into over 50 parishes and locations and now brings over 600 men together each week! These men share the Gospel, but also how to become better fathers, husbands, sons, and good Catholic men.
In 2008 our priests, bishops, and our Archbishop (along with these men) started what is now known as "Man Up Philly" the Men's Spirituality Conference! It's only one day a year, starting with inspirational speakers such as Immaculee Ilibagiza (the Rwandan genocide survivor), athletes like Mike Piazza, Rich Gannon, Phil Martelli, Fran Dunphy, Philadelphia Police Commissioner Charles Ramsey, Danny Arbramowicz, Jesse Romero, and other notables who are constantly working to bring our Lord into their everyday lives not just in Church, but in the workplace and most importantly, the home.
Mission
"As the Father has sent me, so I send you." (John 20:21)
As Catholic men of the Archdiocese of Philadelphia, we strive to make Jesus Christ present in our lives. Called together, we seek God's grace to strengthen one another and grow in commitment to our Catholic faith. Equipped as witnesses of the Gospel, we serve our families and the Church.