Seth Joyner
Seth Joyner joined the Philadelphia Eagles as an eighth round pick in 1986 out of the University of Texas-El Paso. After signing with the Eagles he played the first seven seasons of his career in Philadelphia before playing with the Arizona Cardinals, Green Bay Packers and Denver Broncos from 1994 to 1998. From 1991 to 1994 Joyner earned three Pro Bowl selections and was named an NFL All-Pro three times in 1991, 1992 and 1993. His best year came in 1991 when he earned Sports Illustrated NFL Player of the Year honors. In 1999 he helped the Denver Broncos to a Super Bowl Championship in his last year in the league. He received runner-up honors for Associated Press NFL Defensive Player of the Year, while a member of the Philadelphia Eagles. He won Super Bowl XXXIII as a member of the Broncos in 1999, which turned out to be his last game. Joyner's unique combination of strength and quickness allowed him to excel in all defensive statistical categories During his 12 year NFL career he recorded 50 sacks and intercepted 24 passes for 2 touchdowns. Seth is one of only nine members in the 20/20 Club for interceptions and sacks in NFL history. In addition to his career as a award winning football player, Seth has appeared on television programs like Speak for Yourself, A Football Life, Rome is Burning, and Total Access as an analyst. Seth is involved in charity work and is also a motivational speaker.

Jim Towey
Jim Towey is the president of Ave Maria University in Southwest Florida. He was the personal attorney for Mother Teresa of Calcutta for 12 years, and former Director of Faith Based Initiatives under President George W. Bush. He has received many honors, including the Pro Ecclesia et Pontifice medal from His Holiness Pope John Paul II, and recognition as among the top 100 alumni of the century by the Florida State University Alumni Association, and once numbered among the "Fifty Most Influential Christians in America" by Church World magazine, and the "Power and Influence Top Fifty" by the Non-Profit Times magazine. He also has been awarded six honorary doctorate degrees. He has been married 25 years and is the father of 5 children.

Brian Gail
Brian J. Gail is a Knight of the Immaculate, a father of seven, a grandfather of five, a co-founder of three Catholic classical academies, a patent holder, and a highly sought-after speaker on matters of faith and family. He and his wife divide their time between homes in Villanova, Pennsylvania, and Jupiter Island, Florida. He is the author of Fatherless, Motherless, & Childless — a trilogy that traces the impact of the "contraceptive mentality" on American society and the Catholic Church. It is published by Emmaus Road Publishing in Steubenville, OH. A high school baseball phenom, recruited by Division One universities and scouted by Major League baseball teams, Brian suffered a disabling shoulder injury early in his college career that even the Philadelphia Phillies team doctor was unable to heal. A gifted entrepreneur and CEO, he provided strategic marketing counsel to elite Fortune 500 corporations and directed a variety of non-profit assistance efforts for the underprivileged in Philadelphia. Through his firm, Gailforce Communications Inc., he funded a Catholic school tuition voucher program for over 60 inner city children of single minority mothers … in the midst of which he suffered his most devastating setback — the loss of a bi-polar child. A U.S. Bishop once said of the life of Brian Gail, "It has been filled with the highest highs … and lowest lows."

Don Saleski
Don Saleski is most well known for his career as a professional ice hockey right winger. Mr. Saleski played a total of nine seasons in the NHL; as a Philadelphia Flyer, then as a member of the Colorado Rockies. Mr. Saleski has proved to be successful off the ice as well. He has worked with ARAMARK, SMG, ClubSystms Group, and most recently with Professional Receivables Network out of Cherry Hill.

Mark Forrest
Mark Forrest is an acclaimed Irish tenor, whose melodic voice has filled concert halls including Carnegie Hall, Kennedy Center and cathedrals worldwide. He has sung inspirational hymns for luminaries such as Saint John Paul II and Saint Mother Teresa. His soothing Broadway melodies have entertained award-winning performers including Charlton Heston, Gregory Peck, and Maureen O'Hara. From Presidential entertainment in the White House to his own house with his wife and eight children, Mark continues to inspire the world with his music.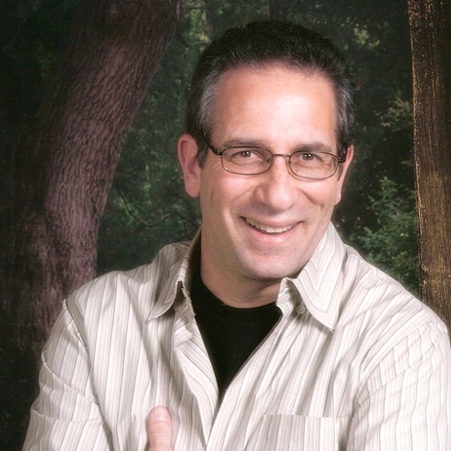 Marty Rotella
Marty Rotella, a three time Grammy-nominated musician and founder of Spirit Power, walked away from pop music and a multi-million dollar contract to bring the love of Jesus to the streets. Through music and a message, he has inspired countless men, women and children at conferences, churches and prisons in 43 States as well as Australia, Europe, Central and South America and Canada. Many bishops, clergy, religious, families and prison inmates have given Marty a big "thumbs up!" Marty is excited to celebrate the 10th Anniversary of Man Up Philly with you
Mass Celebrant

Archbishop Charles J. Chaput
Archbishop Charles J. Chaput was appointed by Pope Benedict XVI on July 19, 2011, and was installed as the 13th bishop and ninth archbishop of Philadelphia on September 8, 2011. He is author of two books: Living the Catholic Faith: Rediscovering the Basics (Servant, 2001) and Render Unto Caesar: Serving the Nation by Living Our Catholic Beliefs in Political Life (Doubleday, 2008); and numerous talks, articles and pastoral letters. His writings, discourses, and homilies are available here.